You have landed here because you probably lost or precious phone and finding ways on how to find lost or stolen phone. You may have read on our previous post on how to recover data on a broken iphone. Now, we are going to share to you on how to find, lock and reset lost of stolen phone remotely.
Losing a phone especially in your unconscious manner is one of the most terrible experiences one could ever experience. There are a lot of factors why someone lose their mobile phones. It might be because of your own recklessness and left your cell phone unattended anywhere. And worse, when it is stolen by someone without you noticing it.
Probably you have come across with this article because you have recently experienced losing your mobile phone or you've become a theft victim. It is not eat easy, right? Especially when the phone you have just lost is a gift from your special someone or a kind of phone that will cost you a bloody sweat before you acquire a new one. Instead of wasting your time mourning and thinking how clumsy you are why not arm yourself with information that you could do right now.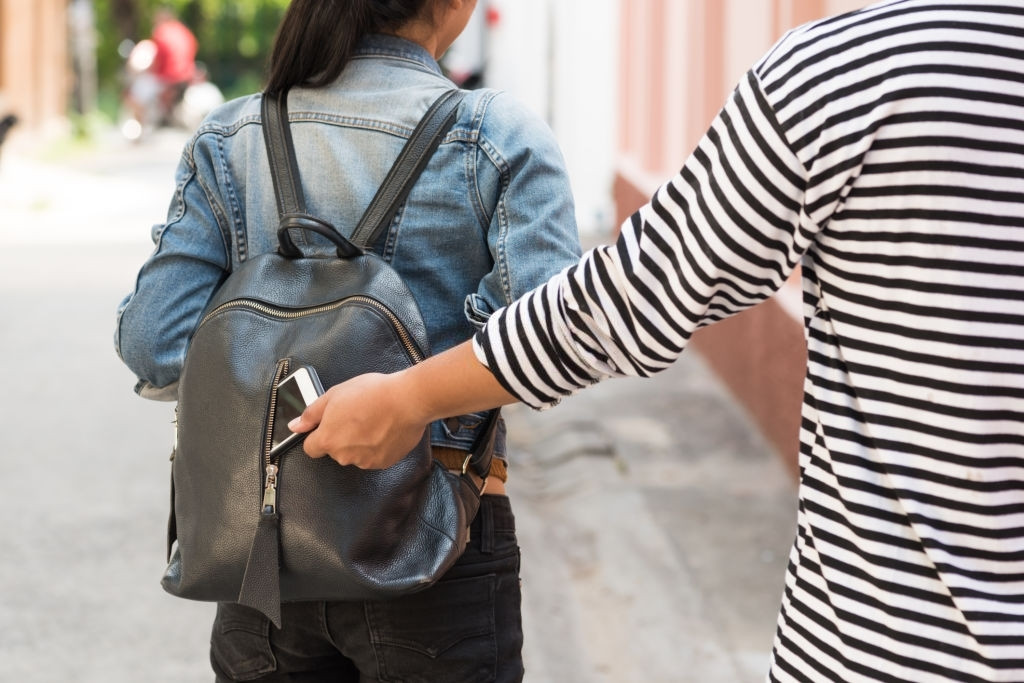 Google's Find My Device, previously known as Android Device Manager, can be your best tool in locating your stolen phone. Its features work similarly to other locator services like Lookout and Samsung's Find My Mobile but you can easily get this app especially on android devices.
Here are the Top Ways to Recover your Lost / Stolen Phone
In this article I will tell you how to lock, find and reset your stolen phone easily using Google's Find My Device App:
After a few hours of noticing that your phone is missing, there still a big chance that you could still find it through the help of Google's Find My Device. You can still do it even though you do not have the app installed in your lost phone.
How to Find Lost or Stolen Phone
You can do this in three ways:
Before that there are requirements to meet before this process to work. Here they are:
The missing phone should be connected to the internet.
The missing phone should location (GPS) turned on.
1

From a computer

As long as you have logged in to your Google account, you can always find your lost phone through the use of a personal computer. All you need to do is to grab your computer with strong internet connection and open Google chrome.
Then, simply type "Where's my phone" in the address bar.
The engine will generate your searches and will automatically load a mini "Find my Device" window inside the search of results.
Sign in to find your phone.
This will bring up the Find My Device site and immediately start tracking your lost device.
2

From an Android Phone

Not everyone own a personal computer at home but that is not a problem. Aside from computer, if you had another android phone you can use it in locating your lost mobile .Simply download and installed the "Find my Device App" in the play store. It will let you log in automatically if you are using your own phone and if not, it will offer the option of a guest login. This is cool, isn't it?
3

From a Non-Android Phone

If you do not have an android phone, you can go to https://www.google.com/android/find in a browser on any phone and log in. Once you have accessed Find My Device through any of these methods, it will provide you a list on top to find the one what's missing. Eventually, it will start tracking and you can find it within a few seconds. It will give you information like the time it was located, connected network and the location shown in the map. These will give you hint of where your phone is.

The saddest thing about losing your mobile phone is not about the brand and how much it cost. It is the good amount of data in which some is probably sensitive. The thought of this bring you fear and despair. What if someone will know about it, what will happen? But lessen your worry because there is a way of preventing somebody on getting to your personal data.

Another thing that you need to know about Find My Device application is it can be used to lock your phone and gives you an opportunity to set another password to unlock your phone. Locking your phone is necessary to block someone from accessing your device while you're trying to recover your device.
How to Lock Your Lost of Stolen Phone Remotely
There are 3 steps on doing it:
Locate your phone on Find My Device.
Press or Tap the lock button
Enter a message and phone number to display on the lock screen then tap lock.
Once the command is sent to your device, it will lock immediately even if it is used. If you are having hard time in following instructions. There are a lot of YouTube tutorials that will help you in doing so.
When the time comes that you already do your best in locating your stolen phone. Unfortunately, nothing becomes effective and lost hope already, you can completely wipe the device with the "erase" command. This will reset the device, wiping all of your personal data, pictures, music and all other stored files in your device.
If you unable to recover your smart phone, Android gives you the option to erase all the data on the phone remotely by using the same app mentioned above—- Find My Device. It is just a matter of seconds doing it and the thief won't be able to stop it once the process already started. However, it is irreversible meaning, you cannot undo what is deleted so you need to be careful before doing it.
How to reset your phone easily using the Find My Device app
On this few steps you will learn on how to easily format your phone remotely. Yes! Without even touching it. This will come handy if you lost your phone and you have sensitive info /photos/videos/messages on it.
Reset Your Phone Remotely
Select the lost/stolen device from the main drop down (it will give you options like find, erase, and lock button)
Tap "erase" button (You'll be prompted to confirm the process. One that will be deleted such as apps, media, settings and user data)
Again, tap "erase" and the process of factory reset will begin
The right step that you need to do the moment you realize that your phone is gone is to report the loss to your cell phone carrier immediately or to the nearest police station. Google's Find MY Device is only your secondary option that secures your device and make it safe. Be sure to be safe too by not attempting to retrieve your stolen mobile phones immediately.