Keeping your smartphone's performance at its best it's a must. Most importantly, we rely most of the things that we do to our smartphones, from texting your mom that you are on your way home, ordering some new shoes online, sharing your best selfies on social media and much more. So fortunately, we have available here are the best android cleaner apps on Google PlayStore. Apps on Google PlayStore that we can download for FREE, to clean up our phone to make sure its best performance.
Here are the Top 5 Best Android Cleaner on Google PlayStore.
MAX Cleaner (Android Cleaner and Antivirus)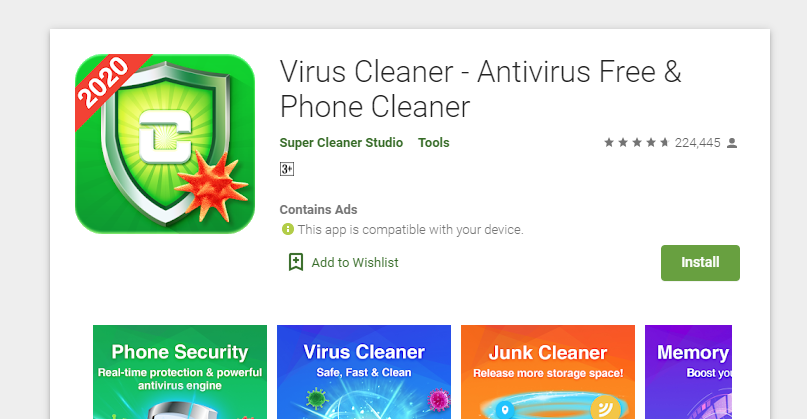 Undoubtedly, MAX Cleaner is the best android cleaner on Google Play Store. It has a remarkable star rating of 4.8 and with 50 million downloads. This app offers a lot of feature to help you optimize your device performance. Its junk cleaner scans and removes junk and cache files from your android's internal and external memory storage. It has an antivirus that keeps your phone away from dangerous viruses. Added features include App locker to lock sensitive app and captures photo for intruders for invalid attempts to access the app. It also has a Call Blocker feature that allows you to block number from calling you, perfect app to block your ex's number. Download the MAX Cleaner App through this link,
Clean Master (Antivirus, App lock and Cleaner)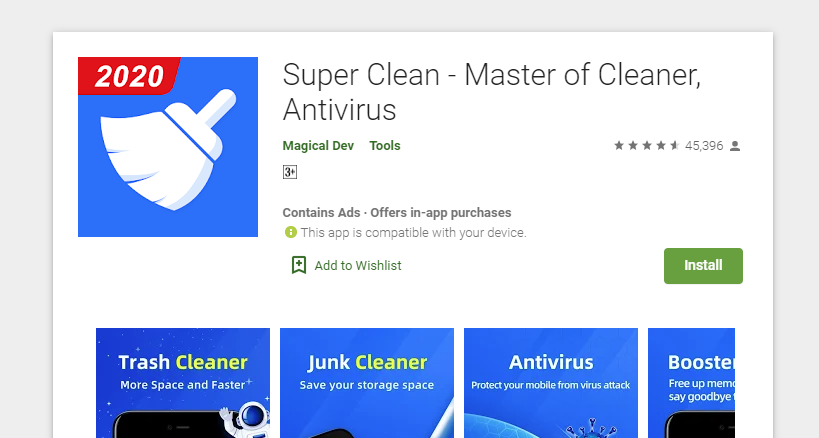 Clean Master is one of the most famous android cleaner and optimization tool that we can download on Google PlayStore. It has an impressive 4.7 star rating and a whopping over 1 billion downloads. Wow! Android users love this app because of its amazing functionality. It has junk cleaner that deletes junk and cache file to free up some space. It has a Mobile Booster that frees up some space from your RAM for optimum smartphone performance.
The Wi-Fi Security keeps you out from not-so-trusted connections. A battery saver that helps extend your battery life by closing unused app from running in the background. The coolest feature that Clean Master has is the Free Antivirus, it helps block and remove virus from your phone. You can download it through this link,
Android Cleaner (Phone Booster and Memory Optimizer)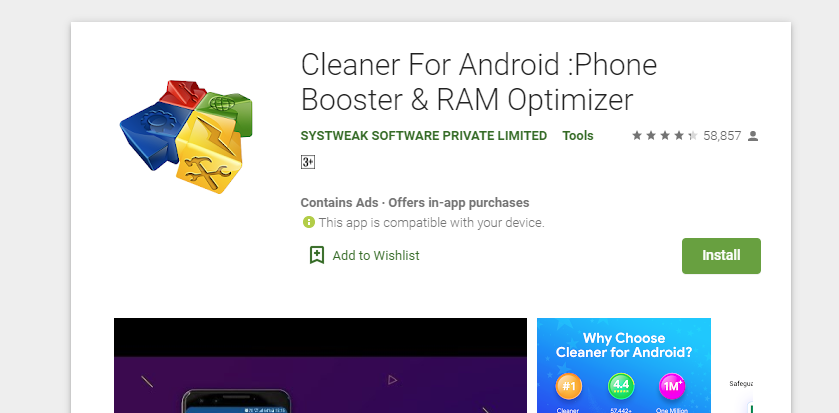 This app is one of the most high-rated android cleaner app on Google PlayStore, Android Cleaner has a 4.6 star rating, which is fairly good and over five hundred thousand download. It has powerful and effective features that will greatly enhance your device's performance. Its junk cleaner not only remove junk files, it also detects them so you can free up some space. Its battery saver feature detects and stops app from running when not in use. It also has a duplicate remover that removes duplicate files, not to mention it also a hibernation module for apps that have been inactive for quite a long time.
Lastly, this app allows you to set schedule cleaning of your device so you don't have to manually optimize your phone. Download the Android Cleaner through this link,
Super Phone Cleaner (Virus Cleaner and Phone Cleaner)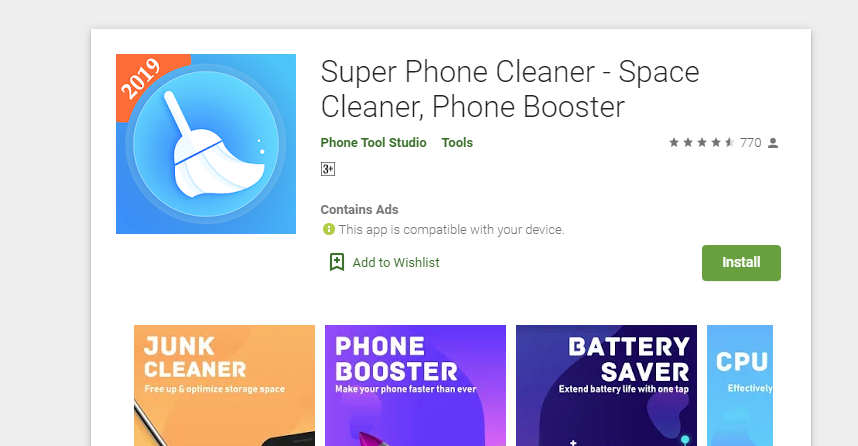 Another high rated android cleaner and optimizer app, it has a notable 4.8 star rating and over 50 million download. Truly, Super Phone Cleaner is one of the most trusted android cleaner on Google PlayStore. Aside from its basic optimization feature, like junk and cache cleaner, internal and external memory cleaner, it has also an antivirus features for a virus-free phone. App locker which allows you to lock sensitive apps and a call blocker and assistant, Super Phone Cleaner helps you manage your contacts and call logs. You can download Super Phone Cleaner through this link,
Phone Cleaner (Cache Clean and Android Booster)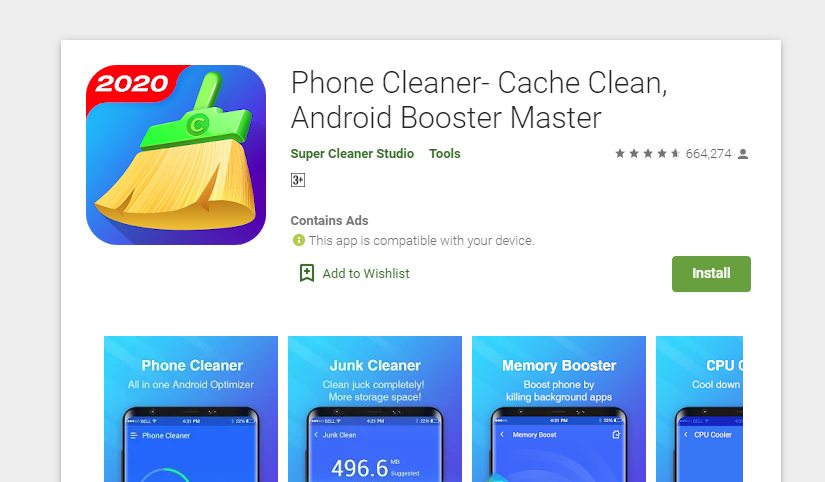 A fairly rated app of 4.7 stars and 10 million downloads, that makes the Phone Cleaner App credible. Junk and cache cleaner helps your retrieve some space. It has game and speed booster that cleans up RAM to speed up your phone. It has a CPU cooler that cools down your phone and a notification cleaner that mutes and removes unwanted notifications. It has a 1-tap boost feature that optimizes and cleans your phone in just 1 tap. You can download this app through this link,