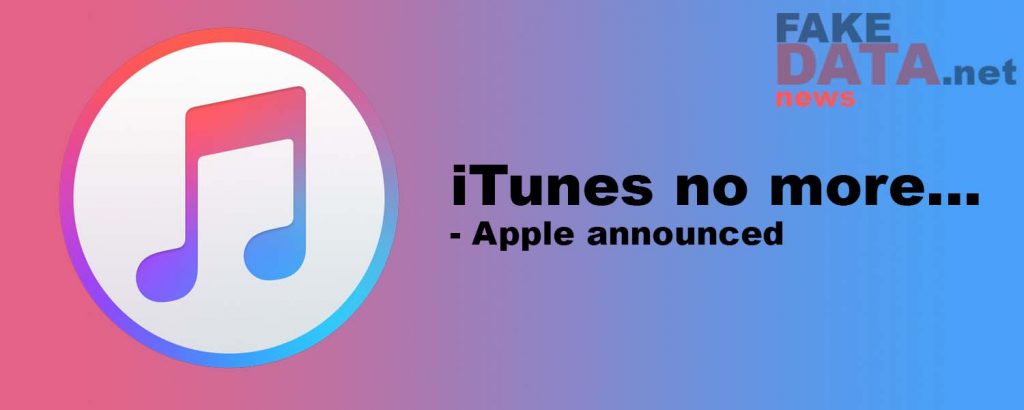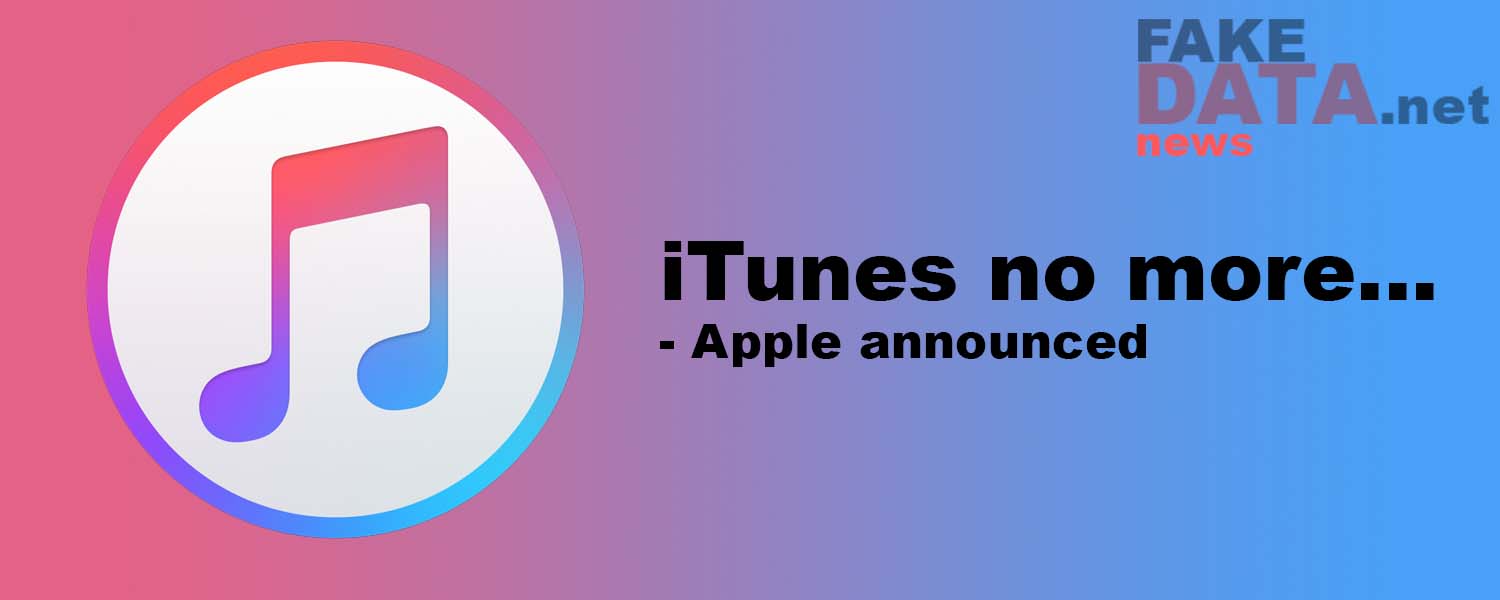 After 2 decades – Apple is terminating iTunes. Its the End of iTunes a historic announcement made by Apple.
These past few weeks, rumours circulating around the online streaming world about Apple ending iTunes App. This started when people on social media started to notice that Apple iTunes have taken out all their posts on their official Facebook page, which was reportedly happened in less than 24 hours, since some followers were able to check some posts on May 31, 2019 on their page and eventually all posts have been removed later that day.
Posts, photos and videos were also taken out on their official Instagram account on the same timeline. Now, that fed up the speculations about Apple is terminating the iTunes app. With this, it has been reported that posts, photos and videos of the iTunes official Facebook page were transferred to its Apple TV official Facebook page. In fact, according to iconfactory.com, some of itunes.apple.com links for songs and artists are now being redirected to music.apple.com, enough proof to safely say that Apple is gearing away from its two decade app.
A little bit of History until the End of iTunes
Apple iTunes has been around for 18 long years, it was introduced last January of 2001. This media management software is design to play, download and organize digital multimedia files, like music and videos. Since its announcement, iTunes had become one of the largest online music streaming app.
According to Steve Job on Apple iTunes Press Release on 2001:
"Apple has done what Apple does best — make complex applications easy, and make them even more powerful in the process. iTunes is miles ahead of every other jukebox application, and we hope its dramatically simpler user interface will bring even more people into the digital music revolution."
But on October of 2008, one of today's biggest online music store launches, the Spotify. Spotify has established its way to become iTunes greatest competitor in terms of online music sales. Though iTunes do offer more than music, still it acts to counter Spotify, thus the birth of Apple Music. Apple Music was launched on June of 2015 to counter Spotify in terms of online music sales, it copies Spotify's monthly subscription plan prices, now it Apple Music dominates the online music sales. Other online music streaming apps like Youtube Red, Google Music, Amazon Music, Pandora, SoundCloud, TIDAL and Deezer all have a fair share of users. Through time, Apple received a lot of criticism on its iTunes app saying that the media management software is bloated because of the variety of the digital multimedia files that can be stored in it.
Alongside with the Apple Music, Apple also have apps like Apple TV and Podcasts, thus, giving the company enough reason to really let go of the 2 decade run of iTunes. On its annual WWDC 2019 or Worldwide Developer Conference 2019 currently being held at San Jose, California from June 3 to June 7 2019, the announcement was made by its CEO himself Tim Cook that iTunes is coming to an end, this is part of the company's app strategy, instead of having iTunes where you can listen to music, watch movies and TV shows, hear podcasts, and organize it on the iTunes app, Apple will have separate apps for music and videos streaming and podcasts. The Apple Music, Apple TV and Podcasts.
"iTunes has been the way Apple users listen to music, watch movies and TV shows, hear podcasts, and manage their devices for almost two decades. This year, Apple is finally ready to move into a new era. The company is launching a trio of new apps for the Mac – Music, TV, and Podcasts – to replace iTunes. That matches Apple's media app strategy on iPhones and iPads. Without iTunes, customers can manage their Apple gadgets through the Music app."

According to Mark Gurman of Bloomberg:
This gives a standalone app for each category which will give user a more convenient experience. This strategy is bringing Mac in line with iPhones and iPad. Aside from this announcement from the Worldwide Developer Conference 2019, Apple has featured a lot of software updates on its devices, for example, it is enhancing it Apple Watch devices, making it a more independent device from iPhones and iPads. Apple is also expected to announce the new OS on its devices.