Right after the announced of Oppos MeshTalk, that lets users call or message each other without the need of internet, Bluetooth or even GSM Network. One plus won't get behind. Here's a quick overview of One Plus camera.
We all love taking pictures, don't we? From professional photographer to selfie drama queens, we love taking photos.
For professional photographers, they want to show people the good things about themselves One Plus 7 PRO Camera's would be a best choice.  Photography for them is catching not just the smallest detail but every emotion that comes with it. Indeed, a picture could paint a thousand words, and for every amateur photographers, every angle and every perspective tells a different story.
Then here comes the selfie queens and kings. Some people think selfies, pictures that focus on you, are vain. The use of this word becomes widespread, not till 2012 or so. Self-portraits are not new. How can we forget the favorite portrait of all time? Mona Lisa – is a half-length portrait painted by the Italian Renaissance artist Leonardo DA Vinci. May we never forget the issues that come with the painting because of Mona Lisa's smile. Da Vinci exploited human optical illusion to create a unique smile through perspective and by using shadow work.
Selfie Camera in Action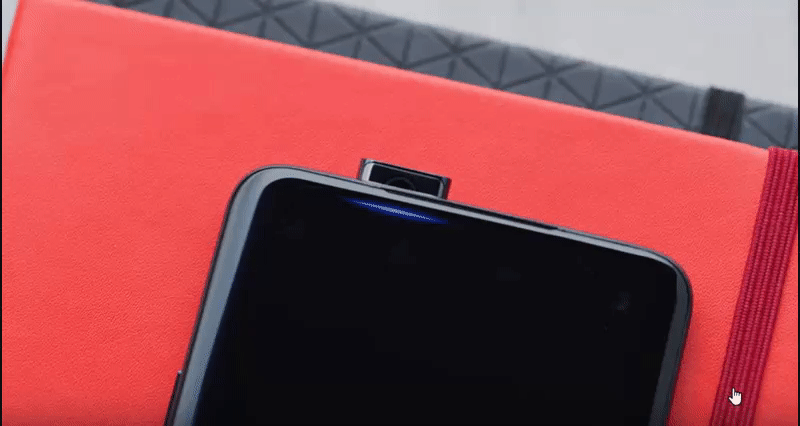 Since then, people became obsessed with producing and upgrading ways to enhance self-portraits. We could find a lot of camera and beautifier applications in the market like BeutyPlus, Camera360, B612, YouCam, SweetCamera, etc . And for the selfie queens and kings, they believe it helps them gain more confidence through these applications.
DSLR Sales Dropped Because of High Quality Smartphone Cameras
One of the side effects of the rise in popularity of smartphones is a decline in compact camera sales. In 2016 sales of DSLRs and Compact System Cameras (or mirrorless cameras) were reasonably stable, but sales of compact cameras dropped, according to data from the CIPA.
The main advantages of using a smartphone above a compact camera are convenience. Smartphones are like small computers; it's like bringing your personal computer, anywhere, everywhere, and anytime with you. It has its playback display unit and always connected to share your images.
Under convenience comes the different abilities a smartphone can do like sharing, playback, image editing, picture quality, Lens versatility (which is a doubt to some ordinary smartphones), manual control, battery, and cost. But it's imperative to pick the right smartphone camera. Cheaper smartphones tend to have more inexpensive photographic components to keep the cost down, so the pictures won't be as good.
Here's A Good Video Review
That's What We Came For.
Other brands right now are jumping to foldable screens, but OnePlus 7 Pro has enough features du jour to keep its fans enticed.
In the US, One Plus partnership with Verizon and T-mobile helped the boost in the market which started last year. The company presented its first OnePlus One in 2014 which garnered a reputation for making phones with premium specs at a wallet-friendly price. The pressure of maintaining their rate was on, but still, they have the highest increase in price its upgrading models. The OnePlus 7 Pro is still great value despite being the company's most expensive phone. With the OnePlus 7 Pro, the company is giving its customers a top-of-the-line telephone at a reasonable price that's still less expensive than the iPhone XR and Galaxy S10E — the cheapest "flagship" options from Apple and Samsung.
OnePlus 7 pro
Iphone XR
Galaxy S10E
Triple Features Video
Single Features Video
Dual Features Video
Main Camera
48 MP, f/1.6, (wide), 1/2″, 0.8µm, Laser/PDAF, OIS 8 MP, f/2.4, 78mm (telephoto), 3x zoom, Laser/PDAF, OIS 16 MP, f/2.2, 13mm (ultrawide) Dual-LED dual-tone flash, panorama, HDR 2160p@30/60fps, 1080p@30/60/240fps, 720p@480fps, Auto HDR, gyro-EIS, no video rec. with ultrawide camera
12 MP, f/1.8, 26mm (wide), 1/2.55″, 1.4µm, PDAF, OIS Quad-LED dual-tone flash, HDR (photo/panorama) 2160p@24/30/60fps, 1080p@30/60/120/240fps, HDR, stereo sound rec.
12 MP, f/1.5-2.4, 26mm (wide), 1/2.55″, 1.4µm, Dual Pixel PDAF, OIS 16 MP, f/2.2, 12mm (ultrawide), 1.0µm LED flash, auto-HDR, panorama 2160p@60fps, 1080p@240fps, 720p@960fps, HDR, dual-video rec.
Selfie Camera
Single Features Vid
Single Features Vid
Single Features Vid
Motorized pop-up 16 MP, f/2.0, 25mm (wide), 1/3.0″, 1.0µm Auto-HDR 1080p@30fps, gyro-EIS
7 MP, f/2.2, 32mm (standard) HDR 1080p@60fps
10 MP, f/1.9, 26mm (wide), 1.22µm, Dual Pixel PDAF Dual video call, Auto-HDR 2160p@30fps, 1080p@30fps
The camera hasn't been a strong suit for OnePlus phones, but the company upped its game this time. OnePlus 7 Pro has a triple-camera setup featuring a 48-megapixel Sony IMX586 sensor, an 8-megapixel telephoto lens, and a 16-megapixel ultra-wide angle lens. For selfies, the OnePlus 7 Pro houses a 16-megapixel camera.
OnePlus 7 Pro price is $670 (128GB). As for the Galaxy S10e and iPhone XR, the smartphones are available at $750 and $749 (64GB), $799 (128GB), $899 (256GB) respectively. All three smartphones aim to offer flagship experience but with minor trade-offs. If performance and price is your key, you can go for the OnePlus 7 Pro.
One plus brand is producing quality pictures and is expected to produce and enhance its features in the future models to be released. With the price it offers in the market and the constant upgrading of its unit model, they are for sure a forerunner to compete with the bests like Samsung and Apple.
References: