Mobile photography is now in! The rise of mobile phones with great camera specs are most-required feature by users! Well, in my opinion iPhone cameras has the best camera so far without using any photo filtering and auto rendering apps. But anyway, there are great things that only these apps can do!
There are many photo editing apps available on the smartphone which can convert your picture into art. There are multiple types of editing options like brightness, shadow, exposure, contrast, etc.
There are different types of photo editing apps in Play Store which are both paid and non-paid. We have selected some of the best editing apps from Play Store for you using which you can edit your pictures.
Also, check for the links below each application.
Here are my top 5 Must Have Apps for Mobile Photography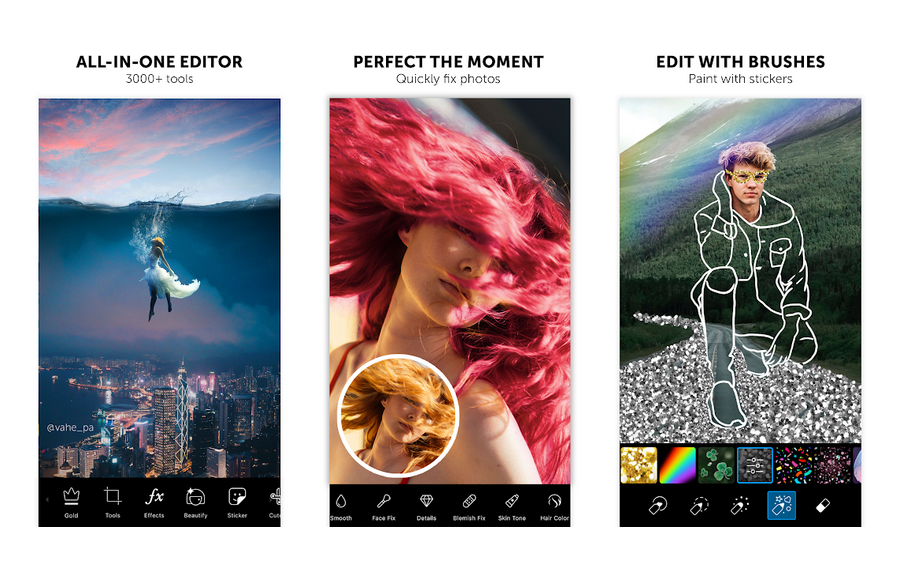 PicsArt is a very famous photo and video editing app. It is easy to use and has different types of tools.
It contains many filters. It has some magic effects, stickers, frames, backgrounds, and many more. This app is free to use and the ad-free version costs you a certain amount of charges.
Download PicsArt Photo editor
Google Play Download Link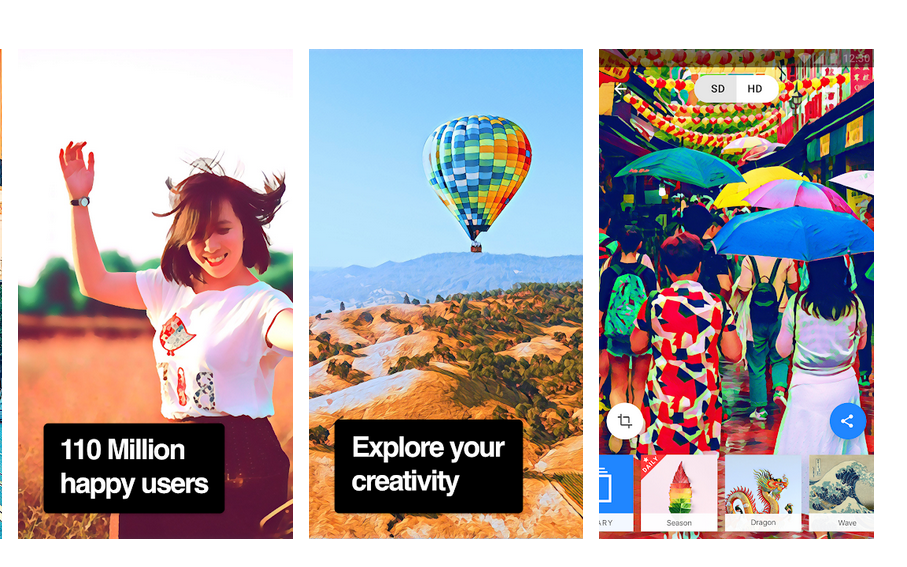 This app was launched a couple of years ago. This app has artificial intelligence, so the photos will make you amazed. It can make your photo look like Picasso, munch, etc.
There are more than 300 art styles and you can select your favorite one. The other apps have also similar effects, Prisma is still the veritable one. This app is free to use.
Download Prisma Photo editor
Google Play Download Link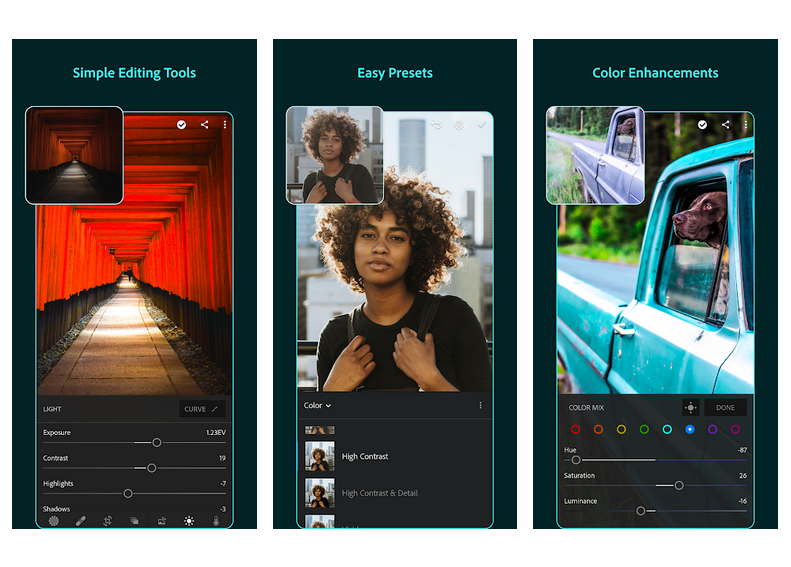 Adobe Photoshop Lightroom is an intuitive photo editor. It helps you to capture stunning images. It is easy to use and has various filters and sliders. It has a Pro-level camera in which you can choose your edit type HDR timer, exposure, and more. This app has its own cloud storage in which you can upload your photo and you can access from any device or online. You can edit your photo in detail using healing brush according to your size. This app teaches you to step by step editing lessons by photographers. This app is free to use.
Download Adobe Photoshop Lightroom
Google Play Download Link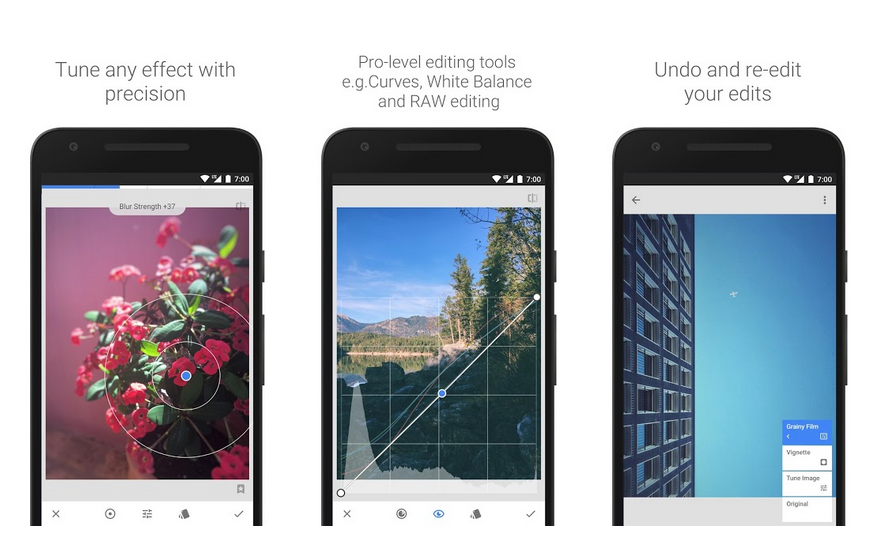 This app is made by Google. It contains different features like healing, tonal contrast, and more. It has an option of import RAW images so that you can edit your high-quality photos. It is a professional photo editor with different types of a tool like HDR, structure, and more. All photos can be edited in precise control. You can crop, rotate, expand, lens blur, grunge your photo in a cool way. Support Dark theme in settings. This app is free to use.
Download Snapseed Photo Editor
Google Play Download Link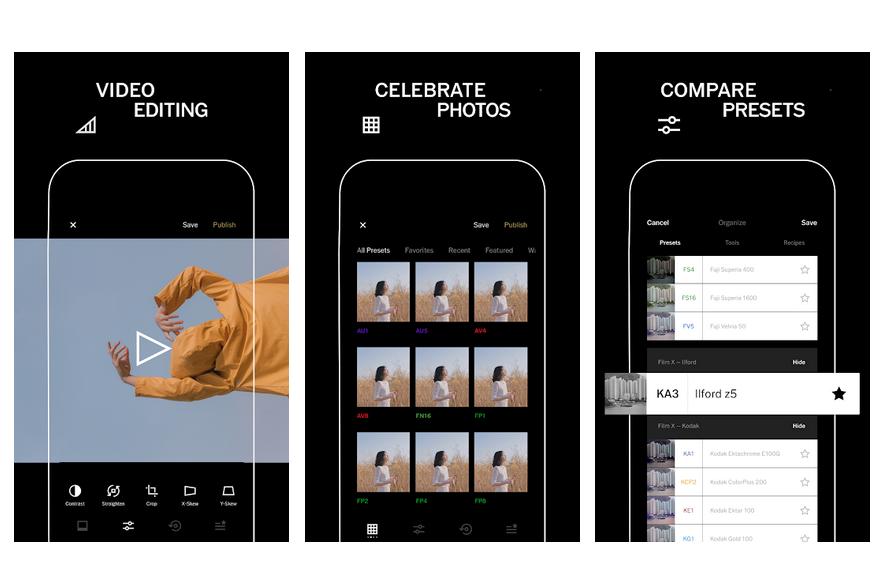 VSCO is an advanced photo and video editor. Well, its one of the most hyped photo editor apps worldwide. Celebrities use it! Most feature is a must have though it comes with a annual fee.
It offers you to edit your photo in a creative way. It makes your photography by using VSCO presets. It gives your picture excellent quality. It gives you contrasting filters with exclusive challenges in a week.
VSCO gives membership trial for 7 days. When the trial is over you will be charged with a membership fee. This app is free to use.
Download VSCO Photo Editor
Google Play Download Link
Bonus App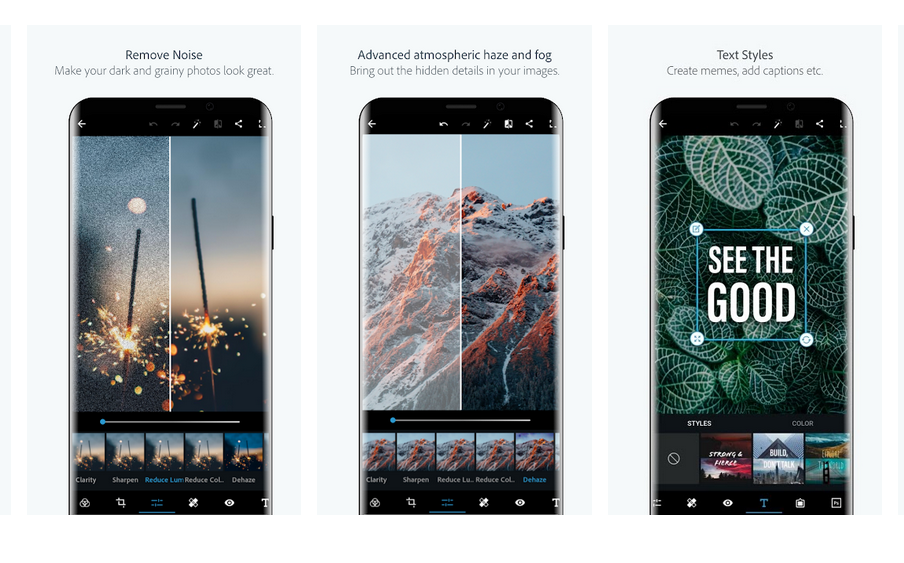 Is a spectacular app for mobile photo editing. It is a lighter version of Adobe Lightroom but still has different things to explore. You can apply blur, add borders, filters, and more. It also supports importing photo option in it. This makes your photo look as if it is taken from a DSLR camera.
It is fun to use. Gives you different options for making collages. It is easy and fast and transforms your photo into a great picture. You can make your own stickers, adjust colour. This app can generate memes. Instantly fix distorted camera angles. It gives you hundreds of looks, filters, vibrance, and many more. It removes dark spots from photos. This app is free to use.
Download Adobe Photoshop Express
Google Play Download Link
A-Must Have Features For A Great Photo Editing App
CHOICES OF FILTERS: 
The applications provide you with excellent filters for editing. From a black and white picture to a colourful one use any filter to enhance the quality of your picture. There are various types of filters select according to your picture.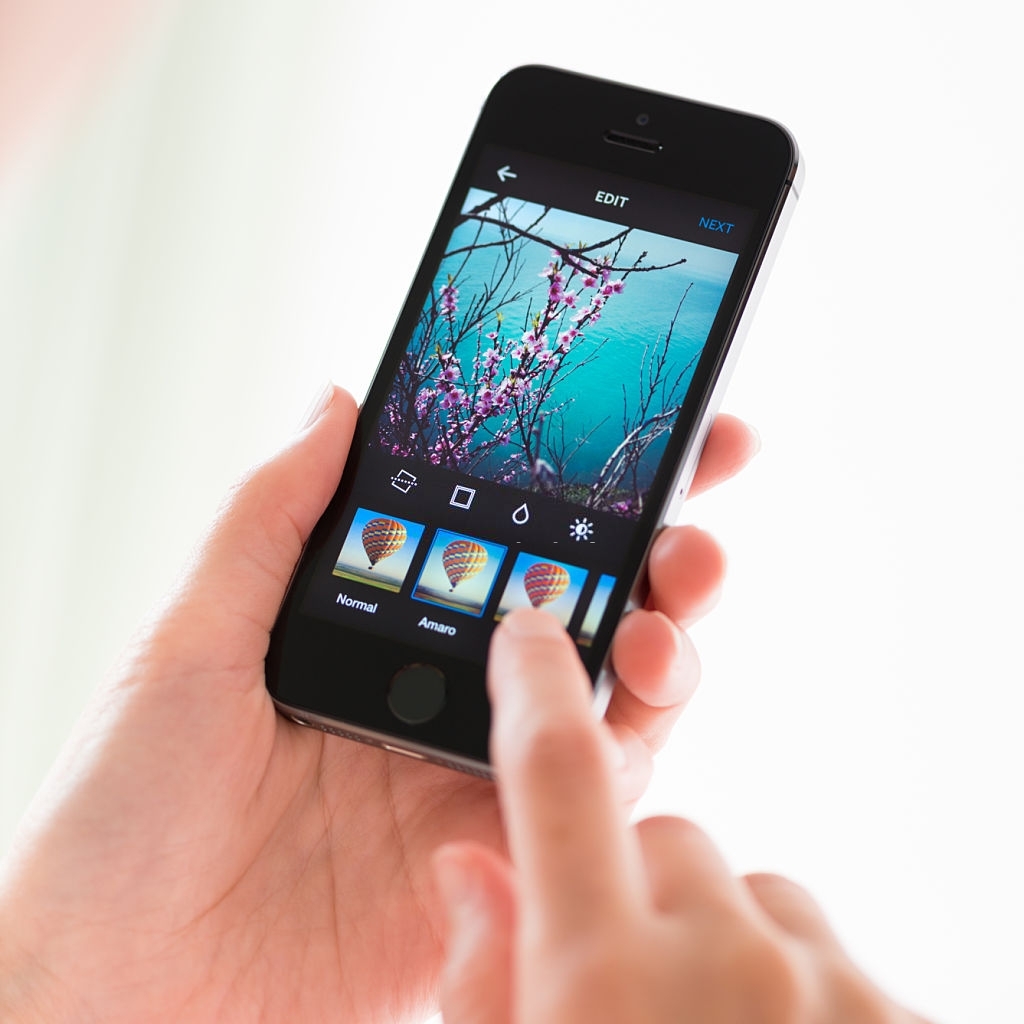 BRIGHT OPTIONS
You will get amazing options for brightness in the applications and make your photo dull or bright. The applications come with various option of brightness. You either brighten up your picture like a twinkling star or reduce the brightness like outer space. It's up to you how you want to use the feature.
CONTRAST AND HIGHLIGHTS
Contrast basically helps you increase the colour content in a picture and highlight helps you to highlight the picture by using this feature you can bring in life even to the deadliest picture.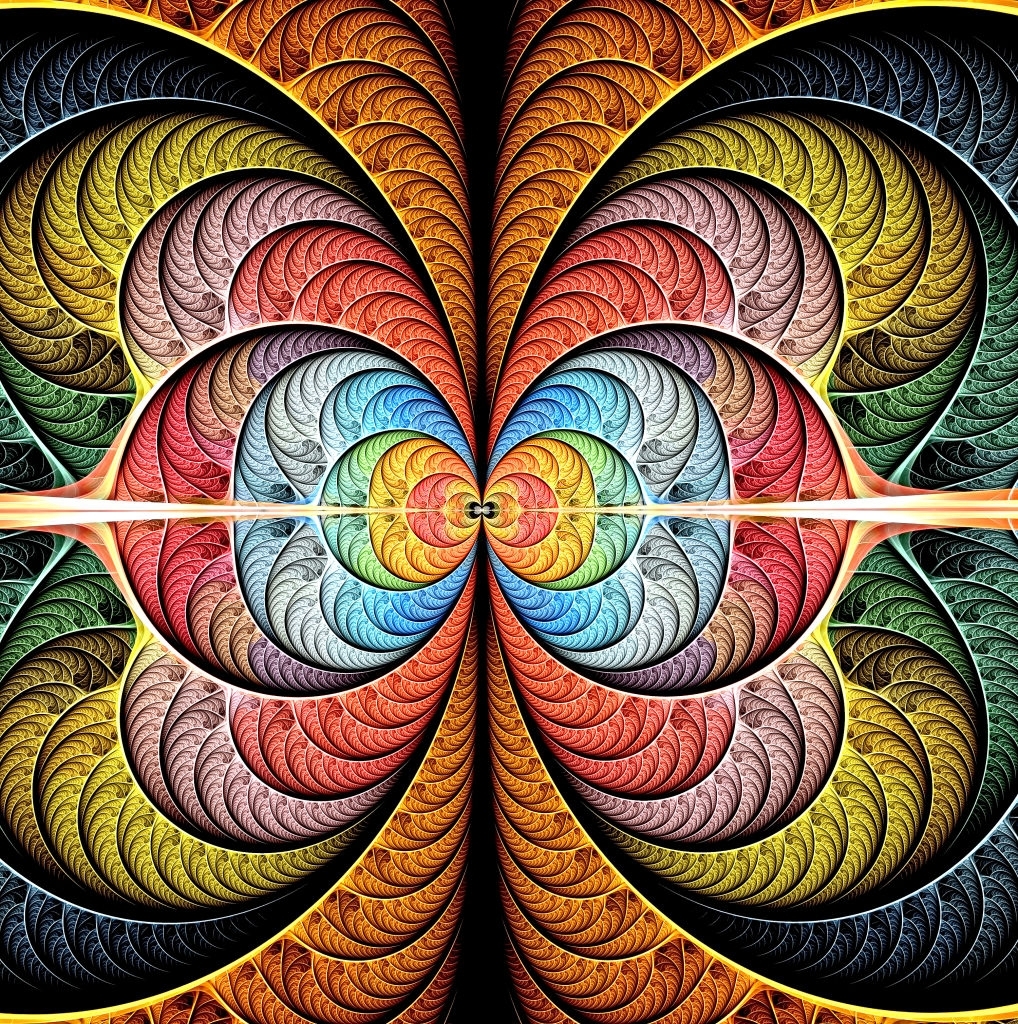 BLURRING THE BACKGROUND
The applications gives you blur option to make your photo look amazing as if it is taken from a professional camera. You can blur the background and make it stunning.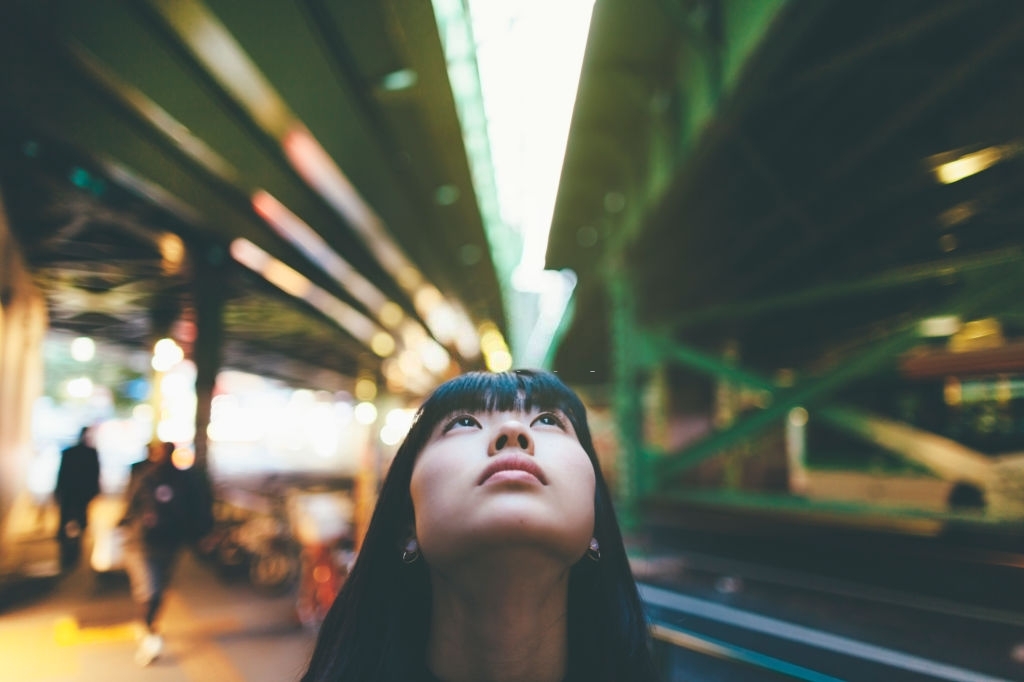 CHANGE THE BACKGROUND
You can change the background of your picture by background changing option. By removing the original background and putting in any background from the various option. The applications have many different types of background so that you can make your picture terrific.
CROP PICTURE
This feature gives you the option to cut the length of your picture. This option is mainly used to change the size of the image. You can crop your picture in any shape you want.
ROTATE PICTURE
When your photo is not taken from a correct angle this feature helps you to correct the position of your picture. This option gives you different angles to enhance your picture.
CREATE COLLAGES
Under this feature, you can join two or more pictures under a single frame. Basically, one picture consists of many pictures.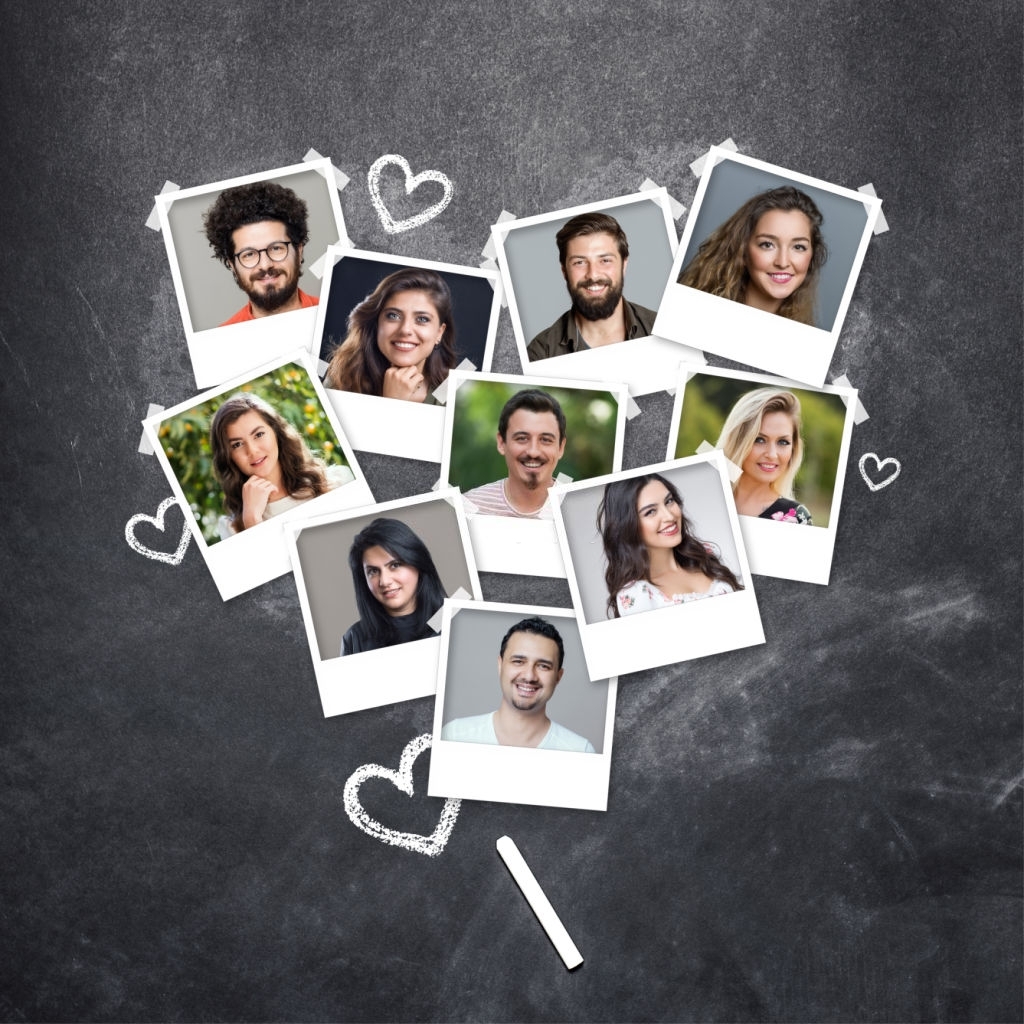 ACCESSORIES TO TRY
You can add various stickers to your pictures like emojis, flowers, hairstyle, and many more. This makes your picture look attractive and cool.
REMOVES MARKS
This feature helps you to remove unnecessary marks from your picture and gives you an amazing finishing. This option is mainly used in selfies.
REMOVE RED EYE
This option removes redness from your eyes and makes your picture look normal and fantastic. The red-eye occurs due to the flash of your smartphone in darkness. Thus with the help of this feature, you can remove the red eyes reflection from the picture.