Making a strikethrough effect l̶i̶k̶e̶ ̶t̶h̶i̶s̶ was hard before this strikethrough text generator has been developed by xedricity.com. This actually solves your problem with making this kind of cross text effect!
Before this generator has been made you need to have a little bit of HTML coding knowledge. Since this only works with some HTML tags such as <del> tag and <s> tag. Such as this example below:
<del>69.99USD</del> which converts to 6̶9̶.̶9̶9̶U̶S̶D̶
Why You Need This Strikethough Text Generator?
Now, the problem with HTML tags is you cannot use it if you are posting on social media sites such as Facebook, Twitter, Youtube or anywhere that you don't have the right to put HTML codes. If you want to post a product and give a discount or post a sale on it. Making a cross out text on the prices before its on sale gives more emphasis that the product has been discounted. You got it?
Like this:
For sale TShirt Before 6̶9̶.̶9̶9̶U̶S̶D̶ now on sale at 39.99USD
Here comes to the rescue a developer xedricity that developed a strikethough text generator.
How to Generate a Strikethrough Text
Want to generate a strikethrough text? No need to download any software simply follow this! The easiest Strikethrough text generator you will ever need.
Enter the texts you want to cross out.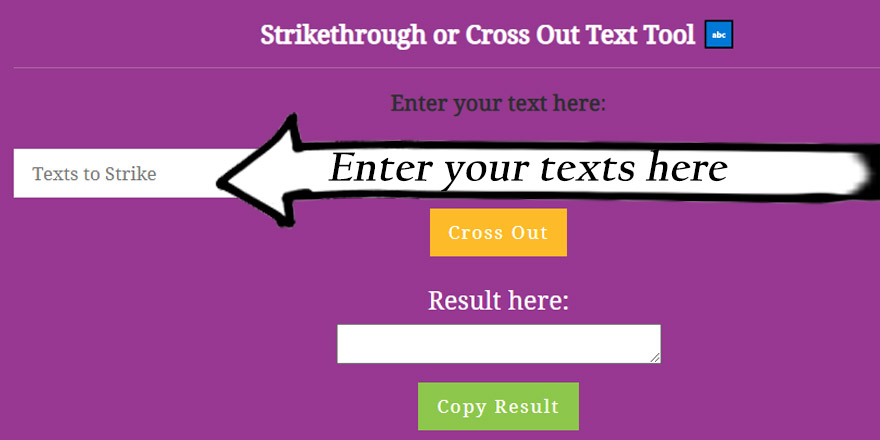 Click on the Cross out yellow button
The strikedthough text will be displayed on the below textbox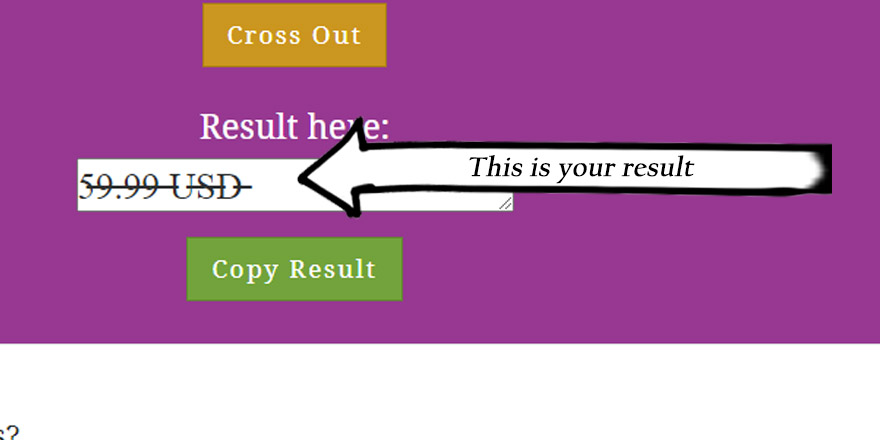 Copy the result and paste it anywhere you want. Such as facebook, twitterm youtube absolutely anywhere!